Get Even More From Flat Fee Recruiter
Flat Fee Recruiter Says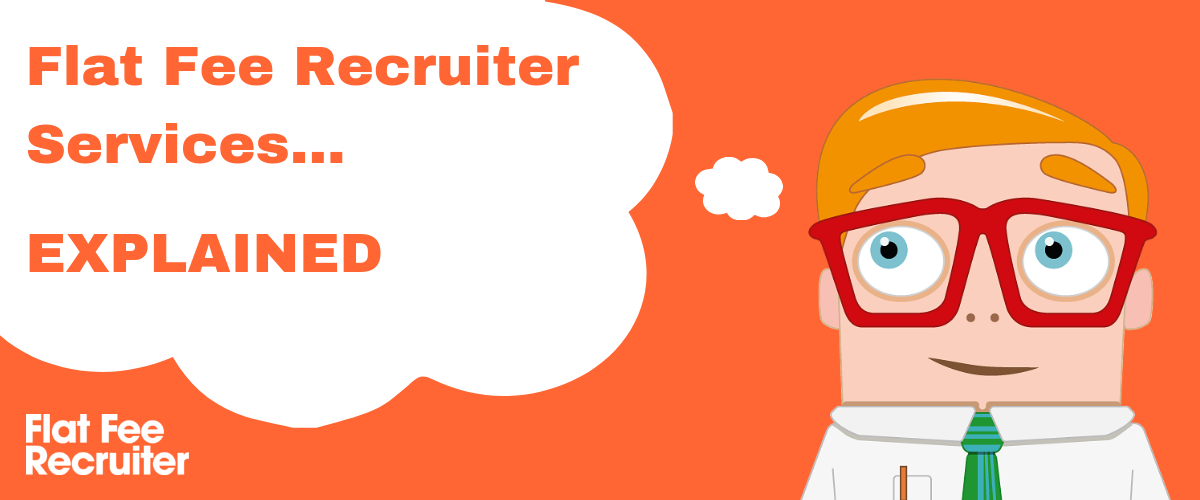 Flat Fee Recruiter is designed to be cost-effective and easy for hiring companies - a simple flat fee for attracting candidates to your vacancies.  Enabling you to fill your jobs at a fraction of the price of an agency and with less hassle than advertising direct. 
Due to the impact the coronavirus has had on recruiting staff, Flat Fee Recruiter are providing all these services as part of the standard package...
To make it even better, Flat Fee Recruiter also offers a variety of choices for customers depending on:
How much you want to spend
How much visibility you need
How much branding you want to push
How much time you want to save
To keep it simple, our starting point for all customers is with our standard £269 inclusive package.  This means that you get:
Your job published on a selection of job boards including Jobsite, Total Jobs, Reed, Monster, Google Jobs and LinkedIn.  
Full advert writing, posting and day to day management of your advert performance
Full account management
Access to the Flat Fee Recruiter Applicant Tracking System
You can then choose any additional services or job board reach, on a vacancy by vacancy basis.  Our Account Managers are really clued up on what sites/services work better for which jobs and are happy to give you information based on fact.  In a nutshell, here are some of our most popular options:
1. Additional Advertising Reach
In addition to many other sites we can advertise your vacancy on, we also include 
Facebook Jobs
and other social media sites to extend your reach even further!
Our standard advertising package is branded as Flat Fee Recruiter.  If you want to get your name out there in lights, then we can upgrade to a fully branded package where your adverts will carry your logo and branding.  All fully branded campaigns come with a fully branded landing page if you need it.
This is a good halfway house between fully branded and standard.  Candidates will see your company name on the adverts and when they apply, go to a unique, branded careers web page and then apply through a system that is branded as your company.   This engages the candidate with your brand at the earliest opportunity and completes the applicant journey.
We know how short of time you can be, which is why we have developed our CV screening service.  In addition to asking killer questions throughout the online application process, one of our skilled resources will also manually go through every application and put them into a shortlist for you to review.  Based on your criteria, this means (especially high volume vacancies) you can save yourself oodles of time.
85% of our clients can fill their job roles with just one job advert across all the best job board sites in our packages.  However, some jobs are a little bit harder to fill, as talent is scarce and unemployment is low.  One solution to help you quickly target the passive candidate (candidates who may not be actively looking) is to run a CV search on one of the many job board databases.  At Flat Fee Recruiter, your Account Manager can quickly run a search to give you some idea of candidates who have registered interest should the right job be available. Should you wish to approach these applicants about your vacancy, then we can give you access to do so. At the end of the day, we are here to make your recruiting life, cheaper, easier and more effective.  If there is something else that you need from us to make this so, then just shout and we can hopefully find a solution for you. You may also be interested in:
More Articles ...
Mental Health Awareness Week
Take our Job Seeker Survey
How to Attract Candidates as you Fight for Talent Against your Competitors
Protect your Employer Brand