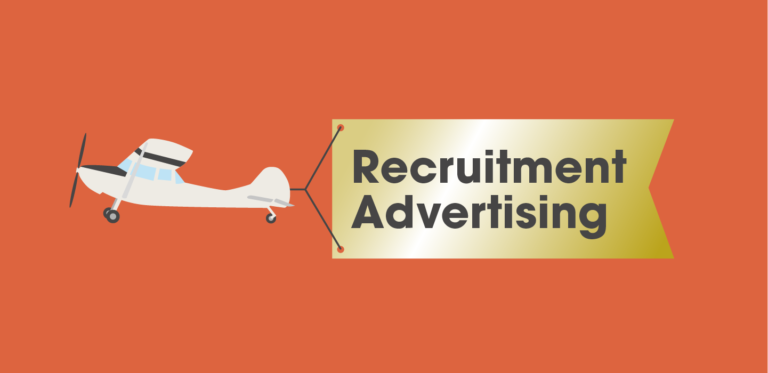 How to Attract Candidates as you Fight for Talent Against your Competitors
Recruitment Advertisement

Vacancies have hit their Highest Levels Since Records Began How can you Ensure you Attract Talent Before your Competitors?
Although we've seen glimmers of hope in the job market during the lockdown period - the true light at the tunnel seems to be finally upon us restrictions will be ending.
Clients often ask - what's the market looking like this week? Are there any particular types of jobs I should be posting now? So, to answer your questions we've been keeping an close eye on all the industry news and have collated it to help you make your next recruitment move.
CV Library has seen promising increases  - jobs posted in management rose +23% week on week, electronics positions were up +21%, retail jobs spiked by +20%, medical/pharmaceutical/scientific grew by 18% and marketing jobs were up by +15%.  
At the other end of the scale, jobs posted in the much talked about hospitality sector dropped by -15%, as did roles in education. Public sector vacancies dipped by -14% whilst catering and the automotive and aerospace industry experienced an -8% decline. 
Are People Starting to Apply for Jobs again? Are they Choosing new Career Paths?
Positively, with the news that working from home will soon be ending for many - it seems some have used this opportunity to reassess the careers. Since 15th June, applications rose +2.4% when compared to the previous week. Applications to jobs in marketing rose by the highest percentage (+23%). Other industries with boosted applications were:  management +13%, customer services +9%, distribution +6% and hospitality +5.5%.
Reed agrees that the number of applicants has definitely increased. They explain that with the rise of 'claimant' unemployment, the number of job seekers applying for each vacancy has nearly doubled - rising from 1.1 per job in March 2020 to 2.2 in June 2021.
Their data shows that vacancies have hit their highest levels since records began -they believe the UK is currently in the midst of a jobs boom, with the labour market blossoming as it comes out of lockdown. Around 275,000 jobs were added to reed.co.uk in May – the highest level since February 2008. Reed credit this 'hiring spree' to a combination of 'pandemic' jobs – like in warehousing, logistics, IT and public services; alongside strong bouncebacks in hospitality, sales, construction and manufacturing. 
With all these New Candidates Now Looking for Work - which sectors are they Searching for? What Keywords do you need to use in Job Titles?
Flat Fee collate information from all the different job boards regularly and use the data to ensure we know how to advise you best. We want you to know which job boards are best suited to your vacancy and which keywords are going to get your vacancy the right exposure to relevant candidates.
We want the results you're given to give you confidence that by coming to Flat Fee, you're not just being offered a set package but that we're sure it's the best package for your company.
Here's an insight into what candidates are searching for today and how we can help them find your job post.
Sector New Candidates 
| | |
| --- | --- |
| Candidate Desired Sector | Month on Month Growth |
| Hospitality & Catering | 19% |
| Customer Service | 14% |
| Apprenticeships | 12% |
| Scientific | 12% |
| Graduate Training & Internships | 10% |
| Legal | 9% |
| IT & Telecoms | 8% |
| Retail | 8% |
| Transport & Logistics | 7% |
| Other | 5% |
Most Searched words last month
Search
administration
part time
work from home
manager
administrator
accountant
warehouse
finance
customer service
admin
This is a list of the most popular titles candidates have registered in the last month   
| | |
| --- | --- |
| sales assistant | 256243 |
| administration | 195613 |
| retail | 157614 |
| warehouse operative | 106981 |
| administrator | 97695 |
| driver | 93421 |
| customer service | 90146 |
| cleaner | 89137 |
| care assistant | 76376 |
| administration assistant | 75336 |
| receptionist | 74194 |
| retail assistant | 68466 |
| support worker | 67897 |
| customer service advisor | 57391 |
| warehouse | 53186 |
| sales | 52222 |
| teaching assistant | 51675 |
| delivery driver | 49593 |
| accounts assistant | 46928 |
| customer assistant | 43112 |
It's about so much more than just writing a job description - first you need the most relevant job title - this may mean changing it slightly from the norm to ensure we maximise the number of candidates with relevant skills are shown your advert. Then you want a short introduction about your company - why would Candidates want to work for you? Are you an established business with excellent career progression opportunities? A section towards the close about the benefits and USPs of your vacancy should help the applicant be certain that applying to your role could be the optimum next step forward in their career.
Want to know more about how Flat Fee's Full Service Consultancy can help you?
If you want to learn more about how Flat Fee uses industry facts and figures to support your adverts - please call us today 0113 3227243 on or email

[email protected]
You may also like:
More Articles ...
Mental Health Awareness Week
Take our Job Seeker Survey
How to Attract Candidates as you Fight for Talent Against your Competitors
Protect your Employer Brand