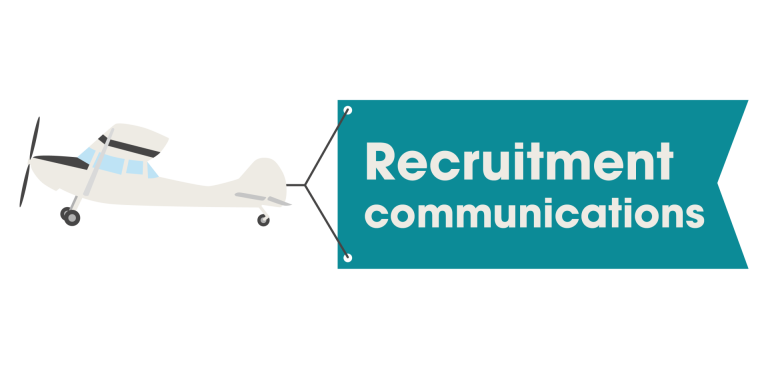 What is the best way to arrange interviews?
Recruitment Advice
During our Recruitment Communication series, you will have seen that there are lots of opportunities for you to engage with your applicants.
There is important information an employer can gather in order to communicate and arrange the interviews successfully. Your recruitment process will be smoother if you know this information at the start of your recruitment campaign:
Preferred date and time of the interview
How long the interview will last
Interview location and directions. Will travel expenses be paid for?
Who is conducting the interview
Will the applicant need to bring anything? E.g. passport, bank details etc. Or for more specific roles things like hard hats, safety boots etc.
What will the interview involve? Face to face interview, group interview, assessments, group tasks etc.
What sort of questions will be asked? Give the applicant an idea of what to prepare for
Booking the Interview
In this first contact, it can be better to approach your applicant via the telephone so you can collate the relevant information quickly and answer any queries the applicant may have. When you speak to the applicant, it is imperative first to ensure the applicant knows which role you are referring to as they may have applied for a number of jobs. Don't hold it against them if you do need to jog their memory about your vacancy. Leave a message for them if they are unavailable and perhaps send an email as well. This will ensure a greater chance of them picking up at least one of your messages and get the ball rolling quicker.
If you can't or don't want to telephone the applicants, there are a number of alternative ways to go about arranging interviews including letters, email or text.  We love the special interview booking feature in our free to use, FFROnline Applicant Tracking System. The booking system allows you to create suitable interview times in an online diary. Then, by inviting the applicants to review the times available, they can select the best available time slot for them.  This means that the administration of co-ordinating interview times can be done even when your offices are closed.
Ideally, you want to contact the applicant as far in advance of the proposed interview time as possible. This will ensure that they have enough to time make the necessary arrangements to attend the interview. Another good tip is to give the applicant just one or two specific dates and times to attend an interview. If an applicant needs to get back to you with their availability try to book a provisional time slot for them too.
Communicating the Details
Once the interview times have been agreed verbally, ensure you confirm this in writing. It is also good practice to include additional information about the interview at this stage too. This will ensure that every applicant has the same opportunity to succeed in the interview and they all have the relevant information to prepare and attend, which will, in turn, create a better interview for everyone involved.
Having an amour of templates of each stage of the recruitment cycle that you can edit as necessary will not only reduce your workload and ensure consistency, but it will demonstrate that you are an organised and communicative employer too.
When designing your email or template, consider the information we listed at the beginning of this article and perhaps also include; a link to your website, your hiring manager bio, video of your culture, a copy of the job description, industry articles, or any work you want them to prepare in advance. You may also want to take this opportunity to share your social media links or your referral programmes so that you can start to engage with the applicant ahead of the interview.
Finally, it is also a good idea to ask applicants to confirm their attendance via email too.  You don't want to be waiting around for someone who can't make it!
To make your recruitment life as easy as possible, The Flat Fee Applicant Tracking System (FFATS) has built-in communication templates, which you can adapt to suit your own wording and requirements. This means that you can ensure all your applicants have the right information and you have a personnel record of this too.
More articles …
How can Applicant Tracking Systems (ATS) help the SME?
How do Applicant Tracking Systems (ATS) make screening CV's easier?
How can I improve the candidate experience?
When and what do I need to say throughout the recruitment process?
Recruitment Housekeeping
Flat Fee Recruiter can provide recruitment communications support with every vacancy.