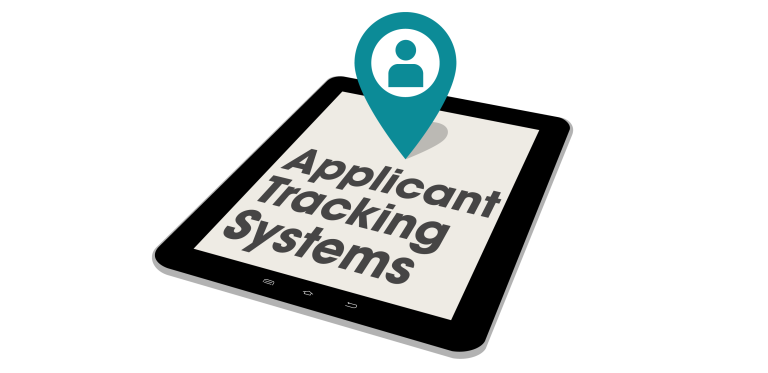 What are the benefits of an applicant tracking system (ATS)?
How to use FFATS
Recruitment technology is a game changer – none more so than the use of Applicant Tracking Systems (ATS). These applicant monitoring and management platforms aren't unattainable for the smaller company though, in fact, Flat Fee Recruiter provides its own tracking system for each and every recruitment campaign placed with us.
What are the benefits of the Flat Fee Recruiter Applicant Tracking System (FFATS) for the SME?
1. Saving money
Flat Fee Recruiter is all about saving you money on your recruitment. That's why we don't charge extra for our applicant tracking system. It's there to help you manage your applications and get the best results out of your recruitment campaign.
2. Saving time
Hallelujah! All your CVs come into the applicant tracking system. That means all CVs are stored in one place…your inbox isn't clogged with CVs and you don't have to waste time on excel spreadsheets and heavy admin. You'd be surprised how efficient and organised you feel once a system like this is in place within your company.
3. The applicants are yours
This is perhaps something that you didn't know about Flat Fee Recruiter – because all applications come into our ATS, they are yours. They don't go into a talent pool and no other company has access to them. They are your applicants and you can hire as many of them as you like with no change to our fee.
4. Organising your applicants
Arrange your applicants into stages: unsuccessful, short list for line manager to view, arrange the first interview etc. This is a clear and easy way to monitor your applications and keep a record of them and since they're yours you can always go back to your shortlist for future vacancies. The Flat Fee Recruiter dashboard gives a really useful overview of where you're up to in the selection process too so you always feel in-the-know and in control.
5. Enhancing your communication
We can't stress the importance of communicating with your applicants enough, that's why with most ATS' (including Flat Fee Recruiter's ATS) you can send out email communications en masse informing your applicants of where they are in the recruitment process.  Your Account Manager will also communicate with all unsuccessful candidates at the end of every campaign as part of our Recruitment Housekeeping service.
6. Simple screening
With an application monitoring system like ours, we can set it up so that applicants need to answer screening questions when they apply for your role. Setting up these questions can help you sift through applications quicker as the system has already screened them for you.
7. Hassle-free interview booking
A really handy feature of Flat Fee Recruiter's ATS is that it integrates with Microsoft Office to provide employers and applicants access to an online booking facility. No more back and forth phone calls and diary checking – the system provides a calendar for you to put on your availability and the applicants can go in and select a time slot with you at a mutually convenient time.
8. Ease of access to key information
You can download all CVs, Cover Letters and Question answers straight to your desktop (or just view them online if you prefer). All the key information you need to make your hiring decisions is available for you to review in one central point which you have long-term access to.
9. You're in full control
Everybody involved in the recruitment process can have access to the ATS, you can decide who sees what. So if you have a Hiring Manager responsible for one department, they can log in and only see the jobs relevant to them.
Your recruitment is in your hands – we just provide the tools to make it easier.
10. Streamlining the recruitment process
With everything in one place, you can be confident that a piece of recruitment technology like an ATS will do wonders for streamlining your recruitment process. You, your hiring managers, your applicants and your recruitment suppliers are all in the know at every stage. This not only improves business efficiency but also improves your attractiveness as an employer.
More articles …
How can Applicant Tracking Systems (ATS) help the SME?
How can I improve the candidate experience?
How do Applicant Tracking Systems (ATS) make screening CV's easier?
Flat Fee Applicant Tracking System (FFATS)
The Flat Fee Applicant Tracking System (FFATS) is included in all campaigns. It is an easy to use platform that allows you to screen CVs, filter candidates, organise interviews and send out important communications – all from a simple dashboard.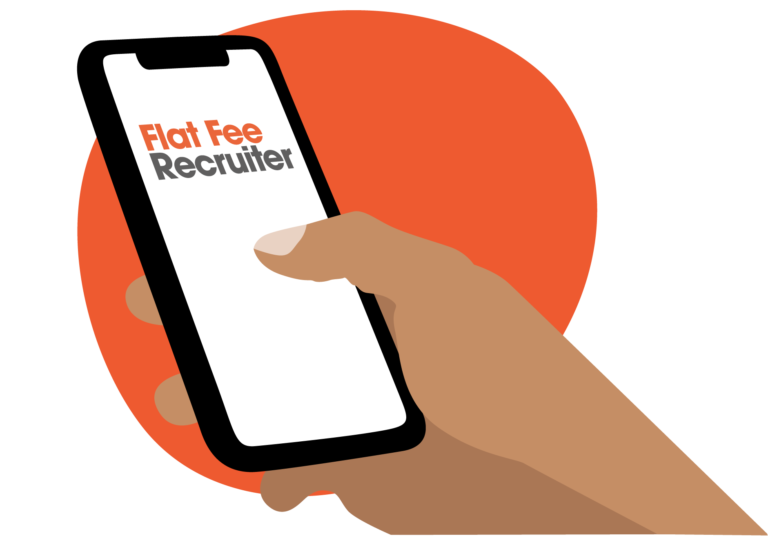 We have filled the vacancy within the first few days, and it had been finalised while I have been away. The advertising and back up service has been excellent, and we would use you again in the future, I thank you for your support.
HR Manager, Sheldon's Family Bakers
I'm in two minds leaving this review. The team at Flat Fee Recruiter are so good that I would like to keep them a secret. That being said they deserve 5 stars!
MD, Archangel Care
Tracy and the team at Flat Fee are fantastic. I have now filled 2 vacancies within 4 weeks. The online portal is simple, effective, and easy to use. We have got exactly what we have paid for every time. We now have a third vacancy advertised and have received nearly 100 applications. I would recommend Tracy and the Flat Fee team to any business without hesitation.
Manager – Caroll Cleaning Company
We have only been using Flat Fee Recruiter for a short while, but so far the team are very responsive and proactive. They are quick to help and to follow up both during and after our recruitment campaigns. Its been a good experience so far.
HRD, Dulwich Primary School
This is the first time I have used Flat fees and was very impressed with the feedback and how easy it was to log in to check the CVs posted on the website. I would recommend Flat fees to anyone looking to advertise for vacancies and are using them again already for another vacancy.
MD – N V Tools
We have just used Flat Fee Recruiter for the first time and they were so helpful. They stayed in touch and checked up to see how we were doing with the advert just as they said they would. Some other recruiters say they will do this but they don't. Flat Fee Recruiter really are one of the better ones
Operations Administrator – Vapourtec Ltd
Very helpful and friendly service. Flat Fee Recruiter helped us to shape and polish our advert to make sure we appealed to the right candidates. They were calm and supportive when we needed help and reassurance and through Flat Fee we found our new member of the team. Thank you.
MD, Loudmouth Education & Training
Let me use this opportunity to compliment your company.  Very thorough, professional and yields result.  Continue with what you do and how you are doing it. Thank you.
Director, Br3akfree
Flat Fee Recruiter was great in supporting us with posting a vacancy and reaching a wider pool of candidates. The whole process was really straightforward and the advert was posted on all platform quickly. Paula Thompson was so great, communicated with us throughout the whole process and was very helpful! Highly recommend their services.
Manager, City of London School
Flat Fee Recruiter offers an excellent recruitment service which ticks all the boxes and is affordable.
Director – Fumetec Limited