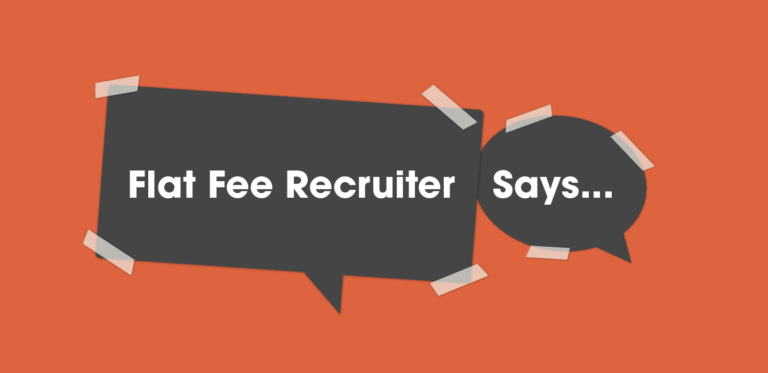 Flat Fee Recruiter Customers are 100% Happy!
Flat Fee Recruiter Says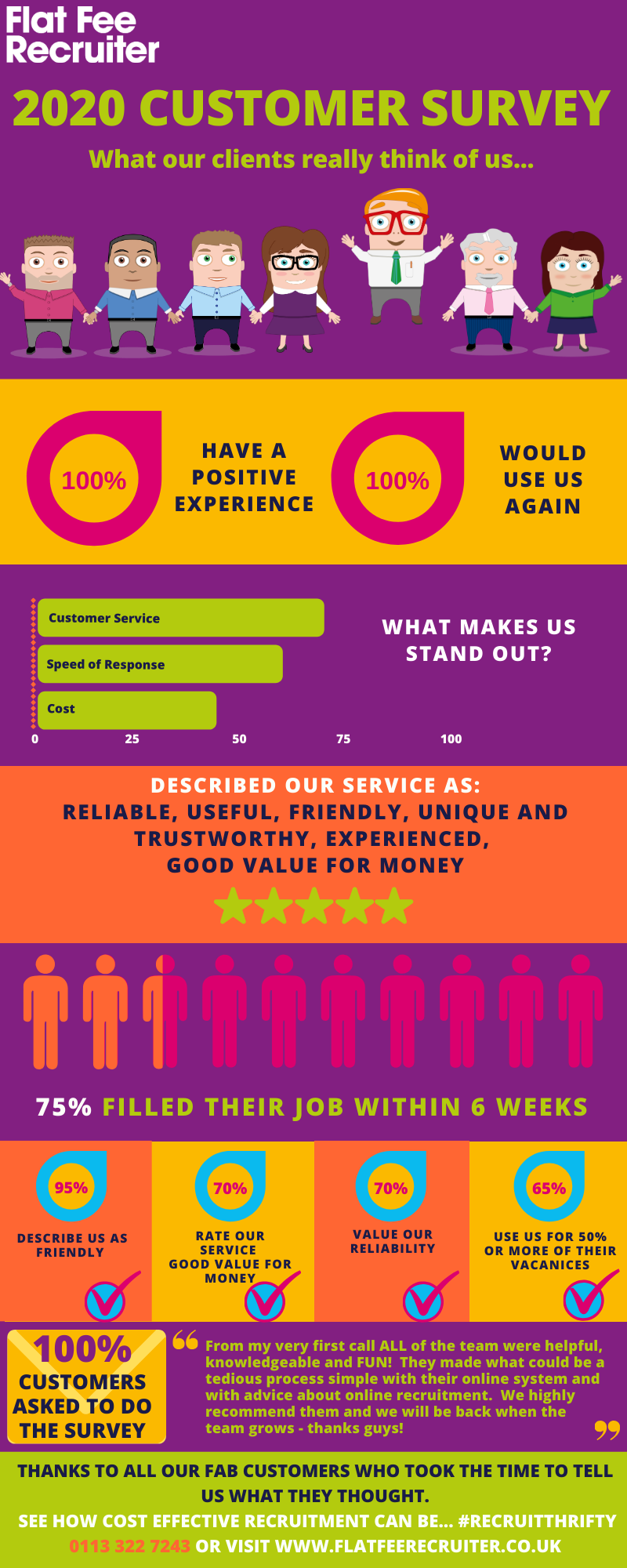 The results from our annual survey are in and we are delighted in the overwhelmingly positive response we have received.  We ask all our customers to complete the survey or do a google review and want to thank all our lovely customers for such positive feedback.
The main thing that really jumped out this year, was the shift in cost to customer services as our main USP in the market place.  Paula and the team have worked tirelessly over the last 12 months to add value and deliver a service to our customers that we feel is unbeatable.  It is great to see that the team's hard work and the ongoing development of products and services has had such a big impact in our survey results.
If you haven't experienced our unique service yet, then why not get in touch?  Ask for Paula or email her at [email protected] and see just how different online recruitment can be...
You may also like:
More Articles ...
Mental Health Awareness Week
Take our Job Seeker Survey
How to Attract Candidates as you Fight for Talent Against your Competitors
Protect your Employer Brand