What our clients are saying about us.
We are all really chuffed to get such great feedback!
Meet the team who put 100% effort in for every customer.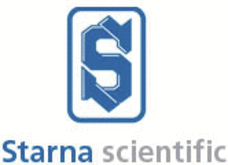 Our first time using the Ultimate package from Flat Fee Recruiter… we could not be more impressed!
From start to finish, Bianca at Flat Fee Recruiter felt like an extension of our team. Both her and the team provided an exceptional level of service, going above and beyond to ensure that we found the perfect candidates for our company.
At the start of the process, we had a long chat to ensure she really understood what we were looking for. We had already drawn up a draft Job Advert, but it was no bother running this past the Flat Fee copywriting team who made sure our advert was going to attract the candidates we were searching for.
Everything was then handled by Bianca at Flat Fee – she responded to all applications, made contact with candidates and conducted telephone pre-screening. There were regular communications and updates throughout. Nothing was ever too much trouble.
You also get access to the Applicant Tracking System so you can see exactly how your advert is performing, anytime being able to see details of all applicants and sorting them ready for interviews.
We interviewed 9 candidates and all were such a good fit culturally, that colleagues were surprised to learn the shortlisting was being done externally. Following the interviewing, we ended up with 3 viable candidates that we could have made offers to.
The numbers generated and calibre of candidates put forward far exceeds any agency that we have worked with in the past.
HR Manager, Starna Scientific
Need full recruitment support?
Outsourced hiring solutions for a fixed price.
From advertising to interviewing, and all admin taken care of, the Ultimate Hiring Solution provides the complete recruitment strategy. Our team works in harmony with your own company to achieve the best quality hire with none of the inflated costs of an agency.