What our clients are saying about us.
We are all really chuffed to get such great feedback!
Meet the team who put 100% effort in for every customer.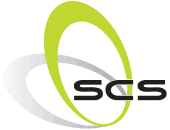 I have used Flat Fee Recruiter on average, every month for my recruitment opportunities including:
• Engineering Roles in Warrington, Birmingham,
• TV Installers in Preston, Manchester, London, Woolston.
• Assistant Technician.
• Assistant Engineer.
The advertising packages are comprehensive and can be tailored to suit the Job and location and the regular contact with the Account Manager means that if the advert needs boosting, the extra coverage can be done very easily.
Flat Fee Recruiter is a great alternative to traditional recruitment agencies.  We previously used specialist recruitment agencies to fill skilled roles.  However, recently we have been placing these adverts via Flat Fee Recruiter and pleased to say that we have been successful in filling the roles and of course it is much cheaper and more cost-effective than the previous high agency fees.
We were also using local recruitment agencies for entry-level positions.  As we have national coverage, we are recruiting in areas that are not necessarily familiar with us.  The success with the high street agencies was very much hit and miss.   Since working with Flat Fee Recruiter, having one central contact and online system makes it much easier to manage and organise recruitment, regardless of location.
In a nutshell:
• I am given bespoke options that are cost-effective and suit the needs of my business.
• The Account Manager keeps a close eye on my campaigns, and we have regular contact to achieve great results.
• The online recruitment portal is simple and easy to use.
I would recommend the service to anyone who wants a cost-effective, great reach strategy for their recruitment needs.
HR Manager, SCS Technology Solutions
Need full recruitment support?
Outsourced hiring solutions for a fixed price.
From advertising to interviewing, and all admin taken care of, the Ultimate Hiring Solution provides the complete recruitment strategy. Our team works in harmony with your own company to achieve the best quality hire with none of the inflated costs of an agency.